P

o

p up Su

s

hi

S

u

pp

e

r

 Cl

u

b &

S

ecret Ja

p

a

n

e

se R

e

sta

u

r

a

nt
Upcoming Sushi Queen Supper-club
"

秘

密

の
レスト
ラ
ん
"
 23 & 24 June 2017
8:00pm – 10:50pm

14 Guests 
£55 per person a glass of complimentary sake cocktail
BYOW

Taste Delicios Sushi & Japanese dishes

Menu – Sushi & Japanese buffet

A glass of  Sake Cocktail on arrival

Obanzai – Japanese tapas
Variety of  Sushi & sashimi

Tuna Tataki with lemon ponzu & Japanese Sansyo pepper
Salmon Sashimi with served with real wasabi from Dorset
Sushi Rolls with spicy tuna with several herbs
Sushi rolls inside out with Prawn & Avocado
Tuna & Sea Bass Nigiri

Black cod miso 
Japan rice with Tofu, Mushroom & lotus root
Miso soup with seabass stock with tofu & spring onion

Dessert – Anmitsu = Raseberry & wasabi mochi & red bean paste & fruit
Green tea

£60 per person
BYOW highly recoomend to pair with Ginjo sake or champagne
If you'd like to purchase sake, please let me know

Please Book your seat by email and deposit £10 is required to confirm
info@sushiqueen.co.uk
 Obanzai is …
BYOW
Book in advance with  the deposit of £20  info@sushiqueen.co.uk
If you'd like to have matched premium sake, I could order it for you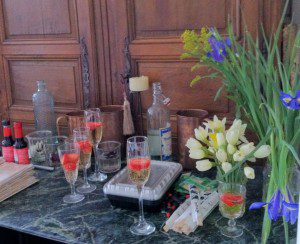 Sushi Cooking party could be a lady's get together cooking party at your home kitchen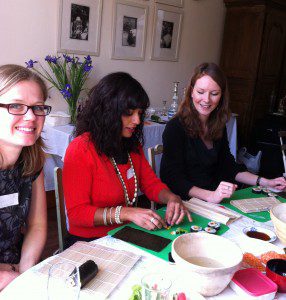 I could assist your birthday cooking party, hen nite cooking party with Sushi & Japanese cookery lessons
And Sushi making corporate team building cooking party
Upcoming sushi cooking and dining supperclub on
30th March 2013
6:30pm-10:00pm
31st March
1:00pm to 4:30Pm
7 person
£85 per person a glass of complimentary Sake cocktail
BYOW
We are going to cook & Dine
Miso Soup
Sushi big Rolls with Spicy Tuna
Sushi Carifornia Inside out rolls with Prawn & Avocado with masago roe
Sushi rolls hosomake with Salmon Avocado
Teriyaki chicken/or Salmon
Stir Fried Japan Mashroom & Vegetables
A glass of complimentary Sake cocktail
BYOW
£85
7 seats available
Seats are limited, Please book today.
Booking available for Group Sushi & Japanese Cooking party for Ladies who lunch, intimate cooking & dining experiences, Pop up Kitchen cooking & dining Supper club.
Party starts form £70
Ask Keiko for more information & Private cooking & dining club at your kitchen with your friends and family also available
We have a few wine specialists to complete your private dining experience
info@sushiqueen.co.uk
https://sushiqueen.co.uk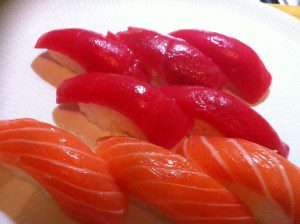 Refreshing Japanese Kirin Ichiban shibori Beer
Salmon carpaccio special yuzu flavour
Selection of sushi rolls & Nigiri sushi
Teriyaki Chicken(Free range) with seasonable vegetable salad
Wasabi mash Croquette
Greentea chco brawnie
BYOW
Suggested Donation £48 + service per person
12 seats available
Seats are limited, Please book today.
Please book seats with info@sushiqueen.co.uk
———————————————————————————————————–
———————————————————————————————————–
————————————————————————————————————
We could cater for Special occasions like hen party, birthday party, and ladies party,
from 6 people ~12~14 people max
Price starts from £65 (if there are 6 people) Price varys depending on what you'd like to have.
Please enquire us, and we could create the menu for your party.