Fancy Sushi for your next dinner party, and Corporate Event ?

Sushi Queen creates Taylor-made tasty sushi & Japanese menu for your dinner party and event.
Your guests will enjoy Fresh Restaurant Quality Sushi & Japanese canapés prepared before you and your guests
We incorporate the best the land & the sea have to offer, sourcing our produce locally and sustainable that provides finest fresher experience to our customers.
We research and taste every produce to choose the best & tasty ingredients for cooking.
We use best sushi rice, soy sauce,  rice vinegar for sushi seasoning, not wheat vinegar which is made of GM corn, organic miso, and high quality miso for fine restaurants use, For instance we use pure rice wine – junmai sake & pure mirin for our teriyaki sauce – not mirin that made of fructose corn syrup nor we don't use sake that diluted with other alcohol, we buy Sashimi fish where NOBU buys 
We offer Mobile Sushi dinner party Catering

Hire our Private Sushi chef for a Sushi demo at your venue
Our mobile Sushi chefs prepare sushi in front of your guests setting up
Mini Sushi bar
Oyster / sashimi bar
Tempura bar
Teppanyaki / Hibachi bar /buffet
Sake / cocktail /Champagne bar
Japanese Dessert bar


We could prepare selection of Sushi for events from 300-5000 pieces

Let's Plan and Tell Us!
Let us assist you in the planning and preparation of your party

Tell us
where the party is held
When the party is
What kind of sushi sashimi & Japanese dishes you'd like
How many canapés needed
How many people there are
what time the party starts

Service
Free initial consultation to personally design your menu
Menu Creation to suit for your party and event
Shopping for menu items – ingredients
Onsite Sushi and Japanese food preparation
Sake pairing for your Sushi & Japanese dinner by Keiko who is also a certified sake sommelier
Catering service staff & cutlery hiring
Vegan and Vegetarian Sushi and Japanese dinner catering also available

Sushi chef demonstrations

Hire our Private Sushi Chef for your Sushi event, Sushi party, and Business Fairs
Mini Sushi Bar at home
Sushi Canapé for business launch
corporate business lunch, and cocktail party
Sushi catering for wedding party
Sushi and Teppanyaki catering for Thanks giving party, christmas dinner party, new year eve party
Business fairs to attract people to your Stand
Sushi for corporate lunch, and corporate party


Sushi Party plater Delivery 
Would you like Sushi for events?
Contact Keiko for more information – info@sushiqueen.co.uk – call on 07727684677


Teppanyaki Catering
Hire a teppanyaki chef, we cater for your dinner party, summer garden party, and wedding party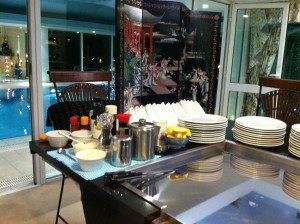 Previous Clients