Private Sushi cooking Lessons, Japanese cooking classes, Teppanyaki cooking class
As Seen on 
Hands on Sushi Cookery class by Chef Keiko

Discover How you easily could prepare Sushi
in a few Hours learning from an Expert skills and tricks.

Learn step by step how to make tasty Sushi with practical information
Keiko has the skills to get you learn sushi skills and take home the skill

Ingredients are included,

You'll learn how to prepare the perfect Sushi rice, washing, cooking and mixing.
how to cook your own sushi seasoning


how to add more flavour umami to prepare delicious sushi rice

6 types of sushi to learn


how to prepare vegetables, and raw fish filling for sushi maki roll
how to make big sushi rolls
sushi inside out roll
thin hosomaki roll
hand roll.

Raw Fish cutting techniques using Salmon and Tuna 

How to slice Raw fish for Nigiri sushi

how to make sushi nigiri, and gunkan sushi


basic sashimi cutting method using salmon and Tuna
(Fine Quality finest fish from the same fish monger Nobu uses.)


how to prepare tiger prawns for nigiri sushi
Salmon nigiri, Tuna Nigiri, Prawn Nigiri,
Gunkan sushi


Raw Fish and hygiene 

How to identify freshness to eat raw

Sushi Etiquette


Step by step sushi guide with photos, and most Japanese shops' addresses in London
All the sushi you produced on the course is for you to enjoy with your family and Friends,
Where to buy Japanese ingredients-where to buy sushi grade fish, Japanese fish mongers and Japanese supermarkets info and recipes for the classes are given at the beginning of the class or email it to you.
Make a date for Sushi Making experience for two in London

Master Sushi class fee -£300 for 2 persons £375 for 3, £420 for 4
___________________________________________________________________
My Sushi Studends Made these in Master Sushi & Sashimi Class
| | | |
| --- | --- | --- |
| |   | |
Master Sashimi & Sushi Class

£328 for 1person

£398 for 2person

£498 for 3 persons

Inc of ingredients
3.5 hours at clients' kitchen

You'll learn how to prepare sashimi in this course with a few advanced sushi rolls Slicing technique of raw fish with salmon, tuna and learn how to fillet sea bass or sea bream
Intermediate Slicing technique of raw fish with salmon, tuna and thin slice of sea bass or sea bream

How to prepare daikon radish  for sashimi presentation


How to make ponzu sauce and make sashimi salmon, or sea bass carpaccio

Tasty Tuna tartar with Japanese spice with Lime


how to make dragon rolls, and rainbow rolls


How to prepare Nigiri
Private Japanese cooking class

Japanese cookery courses- 2 hours


£198 per person


£250 per 2 persons




Master Chocolate Sushi making clas -
2.5 hours 

Learn how to prepare Delisious Sweet Chocolate Sushi making
You'll learn how to prepare Chocolate Sushi using fruit & Chocolate

Learn how to cook sushi rice
how to prepare sushi seasoning
how to roll sweet chocolate sushi
how to prepare sweet dipping sauce
1. Chocolate Soy dipping sauce
2. Chocolate sake dipin sauce
Rice paper sushi rollsIt is so delicious & learn chocolate sushi making during afternoon tea time with tea with SushiQueen£200 for 1 person
£250 for 2 persons
£300 for 3 persons
£360 for 4 persons
£400 for 5 personsGroup Booking & Corporate Team building Event
£650 for 10 persons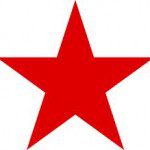 Private Teppanyaki Cooking Class




Hibachi cooking class at clients' kitchen in London area

Learn Teppanyaki cooking from an expert Teppanyaki chef.
Whatever type of Teppanyaki grill you have, we could help you learn the teppanyaki cooking skill!
I will tansform your kitchen to a mini Teppanyaki restaurant!
I will consult you how to do it, please get in touch with me_Keiko!
SushiQueen is the original Teppanyaki cooking class company and guarantee unparalleled expertise and service.
Learn how to cook delicious teppanyaki meals, Steak, chicken, Fish, Prawn, Lobster, Vegetables, and Fried rice on a Teppanyaki Grill, and how to prepare your own Teriyaki & Ginger'n Onion sauce.

Teppanyaki hibachi cooking class is really entertaining, fun and delicious Hands-on cooking experience!
Hibachi cooking class

How to cook tasty egg fried rice with Garlic.
How to cook Japanese rice and how to add flavour
How to prepare Vegetables for Teppanyaki Cooking & onion volcano!
How to add more flavour for teppanyaki grilled veg, seafood, and meat.
How to grill prawns and fresh live lobster
How to grill Salmon, chicken, and lib eyed beef or sirloin with Teriyaki sauce
How to prepare Teriyaki sauce, and Japanese BQ sauce

How to cook okonomiyaki pancake

How to clean Teppanyaki grill and Introducing you Benihana style teppanyaki cleaning tool

Inclusive of ingredients

You could have Teppanyaki dinner Party for 5-7 people ( what you will cook will serve 5-7people inclusive of ingredients in the fee)

you learn how to cook Teppanyaki cooking style and host your hibachi dinner party

Teppanyaki Mastery class fee –
£500 inc for 1, £750 inc for 2 persons at client's kitchen
| | | |
| --- | --- | --- |
| | | |
Teppanyaki Restaurant consultancy
Teppanyaki cooking corporate team building events


please contact us




Additional Japanese Cooking Techniques for Private Tuition when it's taken with sushi class-1-1.5 hours

How to Prepare Tempura dishes £90-prawn & veges
How to prepare Pickled mackerel-£80
How to prepare beef tataki -£80

How to Make Teriyaki dishes £80 learn 2 types teriyaki cooking meat, salmon
How to prepare 2 types of Dashi soup stock and cook MSG free miso soup and udon or soba- £80
How to prepare meat and prawn gyoza £90
How to prepare saikyo miso blackcod – £120
How to prepare Lobster sashimi – £100
How to prepare Japanese barbeque sauce £80
How to Prepare cold noodle -hiyashichuka -£60
How to prepare soba and udon hot noodle dishes – £80
How to prepare pork ginger – £70
How to prepare potato corokke – £80
How to prepare pork katsu curry-£80
How to prepare agedashi tofu – £65
How to prepare Pork ginger saute – £70
How to prepare sukiyaki £120
How to prepare shabu shabu – £120
How to prepare nabe dish meat or fish based – £90
How to cook tamago – Japanese Egg omlette – £75
Excerpt