Group Sushi Courses, Japanese Cooking Classes, and Teppanyaki classes
As seen on

Fine Sushi Master Class


Learn Simple, Real Sushi From a Pro


May  30       Thurs  6:30pm – 10:00pm
June  1         Sat     11:00am – 2:30pm
June  20        Thurs  6:30pm – 10:00pm
July   3        Wed    6:30pm – 10:00pm
Sep   5         Thurs  6:30am -10:00pm


Add First Japanese Signature Dish to Your Menu

5 students Max




Hands- on Sushi cookery with Chef Keiko



M

aster How you easily could prepare Sushi
in a few Hours learning from Expert's Substantial skills and tricks.
Learn step by step how to make Sushi with lots of practical information by Chef Keiko.
Keiko has the skills to get you learn sushi skills and take home the skill and the art of sushi making.

6 types of Sushi to learn and you will make 6-7 sushi rolls

Plenty of sushi to taste and take sushi home you made

Sushi chef-Secret of how to prepare Sushi rice, washing, cooking,
and mixing with sushi seasoning in handai.
Raw fish and hygiene
How to choose fish – How to identify freshness of raw fish
How to prepare sushi rice vinegar seasoning, and how to make it more tasty!
Every student makes own sushi seasoning
How to prepare ingredients for sushi rolls, veges, raw fish and more
How to prepare and skin raw fish using sushi knife
How to form salmon nigiri sushi, gunkan sushi
How to slice raw fish for nigiri using Salmon & Tuna 
Basic sashimi slicing
Practice How to make maki rolls, thin, inside out California rolls, big roll, and hand rolls
Carifornia inside out rolls, hoso maki rolls, futomaki rolls, temaki
Introduction of sushi ingredients, and Japanese cooking ingredients
Welcome chat with Green tea 
How to cook delicious Miso soup
Sushi Lunch with Delicious Premium Sake I secect to match with Sushi, or Japanese Beer

Sushi Etiquette
Presentation of sushi you've made and share and view other students ideas
Take home all the sushi you made
Free Sushi making Starter kit with sushi rolling mat, sushi rice, rice vinegar, wasabi, nori
You'll receive Well documented Sushi making guide (pdf file)with images, and photos of sushi ingredients We use for the sushi class.
Where to buy ingredients for sushi guide, where to buy sushi quality fish, and the addresses of where to buy Japanese products and raw fish, and where to buy Sushi Knife in London.
Sushi Classes are held at NW6, 5 minutes from Kirburn park station, or 10 minutes from West Hampstead station
Make a date with Sushi Making experience for two
Master Sushi class£150 £125 Limited time only in May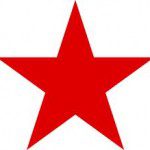 Give a Unique Gift for her/his birthday
Kobe Beef Sukiyaki cooking Class



June 12th 12:00-2:30pm & 7:00pm-9:30pm

Learn How to cook Sukiyaki with Kobe Beef


How to prepare Sushiyaki broth – sukiyaki sauce
How to prepare the ingredients – vegetables & Beef & tofu
How to cook Sukiyaki
Japanese Rice & Udon


Spinach ohitashi


BYOW

Sukiyaki kobe Beef cooking class £78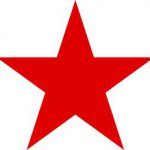 Intoroduction to Sushi – Let's roll Sushi




May 5th   Sun 12:00pm – 2:00pm still available
May 26th Sun  2:00pm – 4:00pm
June 5th  Wed 7:00pm – 9:00pm


8 Students

 
Introduction to SushiThis 2 hour introduction to sushi -let's roll sushi will teach you
how to roll different kinds of sushi maki rolls
Plus you'll learn How to cook sushi rice
how to prepare sushi seasoning & Sushi rolls Ingredients


Sushi rolling instruction, Sushi thin rolls, sushi inside out rolls, sushi big rolls,sushi hand rolls

You'll take home All the sushi you made

Greentea is provided for the class

Let's Roll Sushi class -£75 £65 Limited time only in May
Group Teppanyaki Cooking Class

May Sat 4th 12:00pm to 4:30pm Full

June Sat 8th 12:00pm to 4:30pm


Hibachi cooking class - 3 Students max

Learn Teppanyaki cooking from an expert Teppanyaki chef.
Whatever type of Teppanyaki grill you have, we could help you learn the teppanyaki cooking skill
If you don't have Teppanyaki grill, I will tansform your kitchen to a mini Teppanyaki restaurant!
I will consult you how to do it, please get in touch with me_Keiko!
SushiQueen is the original Teppanyaki cooking class company and guarantee unparalleled expertise and service.
Learn how to cook delicious teppanyaki meals, Steak, chicken, Fish, Prawn, Lobster, Vegetables, and Fried rice on a Teppanyaki Grill, and how to prepare your own Teriyaki & Ginger'n Onion sauce.
Teppanyaki hibachi cooking class is really entertaining, fun and delicious Hands-on cooking experience!
Hibachi cooking class

How to cook tasty egg fried rice with Garlic.
How to cook Japanese rice and how to add flavour
How to prepare Vegetables for Teppanyaki Cooking & onion volcano!
How to add more flavour for teppanyaki grilled veg, seafood, and meat.
How to grill prawns and fresh live lobster
How to grill Salmon, chicken, and lib eyed beef or sirloin with Teriyaki sauce
How to prepare Teriyaki sauce, ponzu sauce, and Japanese BQ sauce

How to cook okonomiyaki pancake
How to clean Teppanyaki grill and Introducing you Benihana style teppanyaki cleaning tool
Inclusive of ingredients
You could have Teppanyaki dinner Party for 5-7 people ( what you will cook will serve 5-7people inclusive of ingredients in the fee)
you learn how to cook Teppanyaki cooking style and host your hibachi dinner party
Teppanyaki master class- £350

We offer Corporate Teppanyaki cooking team Building Events
For more info, Please contact

Birthday Teppanyaki cooking party
I will tansform your kitchen to a mini Teppanyaki restaurant!
I will consult you how to do it, please get in touch with me_Keiko!
info@sushiqueen.co.uk