About SushiQueen
Keiko founded SushiQueen, a professional Japanese chef, Consultant, and certified Sake smellier, and London UK based Leading  Sushi, and Sake educator.
She also runs  Japanese and sushi catering for private and corporate party, and events.

She has  years of working experiences in the culinary industry
as a professional Japanese cuisine chef.

She has worked in prestigious restaurants
in the London area. She started her chef carrier in Benihana,
where she gained the skills of teppanyaki cooking and Japanese cookery.
She has worked for Benihana, briefly in Matsuri restaurant, K10, Fine dining restaurants -The Colony Club, Ozu County Hall Restaurant, AAYA and Kingly club-kyashii restaurant.
Since she's become a chef, she has cooked for celebrities in front of them at the restaurants she's worked, such as Devon Aoki, Geri Halliwell, Oasis, Pat Kensit, Roger Moore, Super Model Karen Mulder, Chelsea footballers, Simon Jordon, Boy Zone and name a few.

Keiko has a passion for Food, love creating, cooking, eating it!, and teaching and sharing her knowledge to people how to cook delicious healthy Japanese food using traditional techniques and Modern Japanese cuisine techniques.
I am continuing to advance my experiences and skills to enhance my career,
as a Japanese chef in the sushi and Japanese cuisine fine dining industry,
I am always working as a chef that  I could offer more knowledge of ongoing trends
in Sushi, Japanese cuisine, and most of all, I simply would like to offer the very best to my clients!
Like mouth watering delicious sushi for parties, and clients learning how to prepare
fine tasty sushi at home.

And I could offer substantial knowledge in Japanese cuisine and Sake, Umami, and this beautiful delicious drink.

My friendly approach to every student that I have taught is overwhelming,
I love teaching, and I could teach and guide how to make delicious sushi in a simple way,
and could show the skills that I gained from my experiences in various Japanese restaurants
to enhance perspective clients culinary skills.
All my students have enjoyed the sushi lessons.
and have a lot of confidence of gaining so much knowledge of learning the basic & substantial skills
in preparing sushi and Japanese cookery."
Customer satisfaction is my greatest reward.
Happy sushi making and Japanese cooking!
Join me one of my Sushi cooking, or sake tasting classes.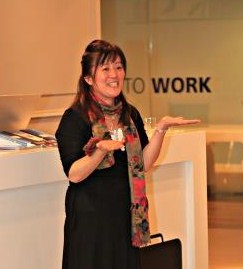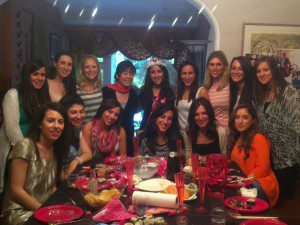 SushiQueen Food Blog - http://sushimakingclass.blogspot.com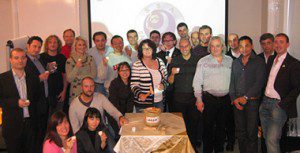 Here is a picture of me at the ceremony of receiving a sake sommelier certificate, and please read the article of this sake sommelier course http://trade.eat-japan.com/trade_news/sake_sommelier_course.html
I met Mr Beau at another Sake Master class in April 2011, and I made the video for him, and He kindly introduced me in his email news letter at http://truesake.com/newsletters/2011-05.php Thank you, Beau san!
He has a first Sake shop in USA called True Sake in San Francisco, I am a fan of his passion for sake!
http://truesake.com